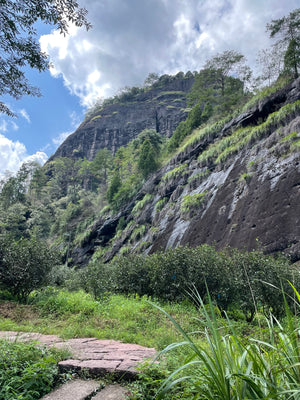 Venez découvrir nos thés en provenance directe de petits producteurs chinois.


Blog
---
Début septembre, Arnaud a eu la surprise de devoir rapidement se rendre en Chine pour son travail, pour deux semaines. Il s'est donc organisé pour se rendre durant le week-end...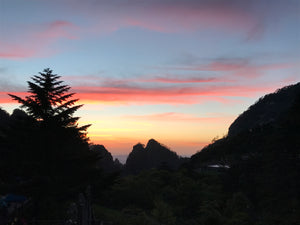 Après un très beau premier semestre à vos côtés, et de nombreux jolis projets qui ont vu le jour, nous prenons quelques semaines de vacances.  Toute commande passée après le...
Ce jeudi soir, nous avons été invité par l'association Vapeurs de Thé sur une Tasse Chinoise pour présenter trois de nos TaiPing HouKui de ce printemps.  Alors que les thés...
Our Ethical Path
After several years living in China, we would like to share with you the rich culture and the teas our friends, who are tea farmers, let us enjoy.
We sell small batches directly sources from these producers dedicated to tradition and quality.
More about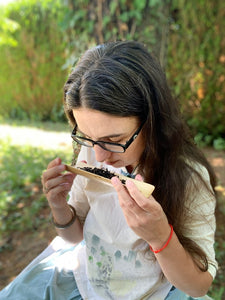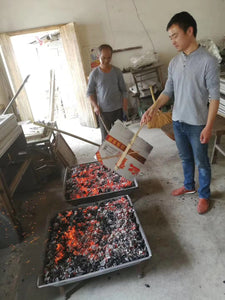 The Lü family
The Lü family has been producing tea in the vicinity of Taiping Lake in the Yellow Mountains for generations, following the tradition of sustainable productions. Because our long lasting friendship, we have access to the best quality teas from the protected environment surrounding Chajia village.
Thanks to his in-laws, who are also tea producer in the neighbouring county of Qimen, we are lucky enough to have access to the wide diversity of the best quality teas of the Yellow mountains.
More about
The Zhang Family
Even if it was difficult to make a living growing and selling tea twenty years ago, our friend Zhang preferred to continue the family tradition of the Dancongs Wulongs. For the last 10 years, he has managed the most beautiful century old tea trees in the village of Lingtou in the Phoenix Mountains. . Today he is a recognized producer in the region, and he does not hesitate to seek the best teas from his family and friends in the Phoenix Mountains. And he shares these unique and often inaccessible batches with his friends which we will have the honor to propose you.
More about